Urban Hijau, a sustainable urban farm located in TTDI, has processed over one ton of food waste received by local residents thus far in 2021. As part of its initiative to contribute towards changing the behaviors of households and restaurants towards sustainability, Urban Hijau last year began to encourage urbanites in the area to donate their food waste to the community farm rather than throw it in the trash.
In the first quarter of 2021, Urban Hijau successfully collected over 1400 kilograms of food waste, received on a weekly basis. Urban Hijau processes this waste into compost which is applied to its soil to boost its growth. The organic vegetables and fruits from the farm then complete the loop in this circular economic model.
Food waste remains a major problem in Malaysia. Over 16,000 tonnes are thrown out daily, 45% of solid waste entering landfills where it decomposes and releases harmful greenhouse gasses. Most landfills in the country are full and less than 15% of them are sanitary.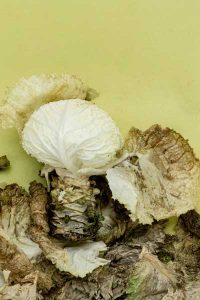 Urban Hijau would like to thank all those neighbors for their part in helping to tackle this food waste issue and lead towards a cleaner and greener TTDI and Malaysia.
To find out more about our sustainable efforts click Food Security Malaysia.