We love to form smart sustainability partnerships with schools, universities and other organizations.
CSR sponsorships
Help us help the marginalized community and the youth get empowered!
"Urban Hijau is a place to go to see that nature at our backyard can happen. It's a real example of how an urban life can be, and indeed is, connected to nature. Just love the landscape and design of this place and how passionate the founder & the team has all put their effort to make it work. It's my first visit and it won't be my last visit. Go experience it!"
"Good experience and knowledge from the session. Let's work towards promoting green society."
"I had a great time. Very educational and the people are friendly. We had a good sharing session. Recommended to all gardening lovers and for those who are interested to start growing their own veggies."
"The best in town... Sayur Segar dari ladang... Tiada kimia... Tiada Racun... Come and buy from Urban Hijau..."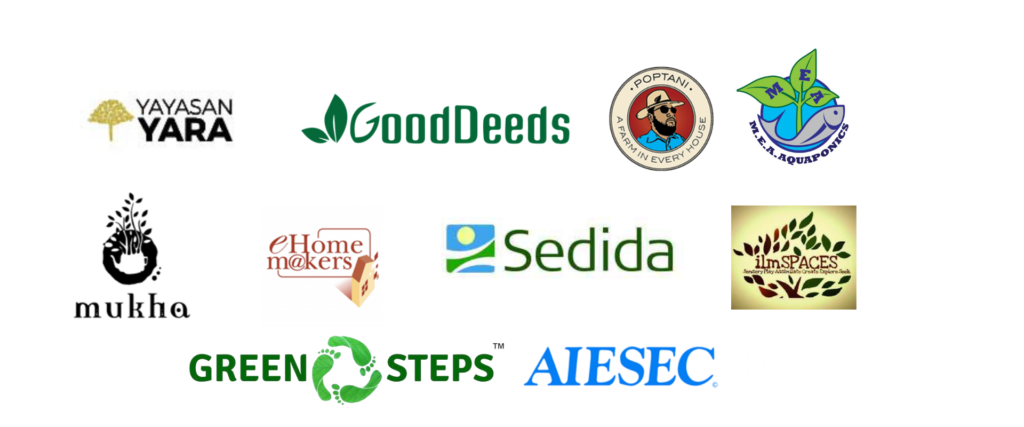 The farm had its beginings in 2013 when a group of Permaculture students decided to take action. We got registered as a social enterprise in 2015. We keep improving the design and add features to the farm every year.
In short, YES! By design, we do not add any chemical to the farm, and even make most of our compost inhouse. 
In addition to that we have added as much biodiversity to the farm and constantly add different microbes mixes to the farm to improve the soil and nutrient bioavailability. 
So actually much of our produce is beyond organic.
YES! All our core members who run the farm all have gone through the two weeks intensive Permaculture Design Certificate Course and continue to learn constantly to be able to deliver the best.